Current Projects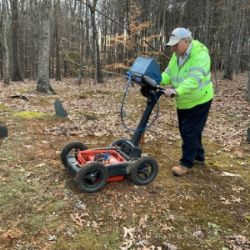 The African American Heritage Preservation Foundation will undertake a Ground Penetrating Radar (GPR) imaging survey to develop a picture profile and determine the location of unmarked graves in the Historic Stanton Family Cemetery, Buckingham County, Virginia. This imaging is an excellent tool for cemeteries with non-existent or destroyed burial records. A GPR Survey can produce a composite site map of an area that would indicate grave locations as well as position and depth. The community will be invited to observe this process. This project is being sponsored by Premier Consultants International, Inc.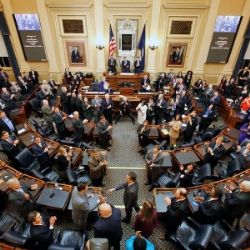 The African American Heritage Preservation Foundation is working with Virginia House Delegate C. Matt Fariss to implement the provisions of a House Bill that would recognize at least 40 historical African American graves at The Stanton Family Cemetery in Buckingham County and that The Stanton Family Cemetery be added to the list of Historical African American cemeteries cared for pursuant to § 10.1-2211.2 of the Code of Virginia. The Stanton Family Cemetery was placed on the Virginia Landmarks Register and the National Register of Historic Places in 1993.

The Virginia Department of Historic Resources has developed a Virginia Historical African American Cemetery and Graves Fund Manual that is an invaluable resource that other states can replicate for its historical African American cemeteries and grave sites.

The Virginia General Assembly is scheduled to take this House Bill 30 up in the 2020 Legislative Session.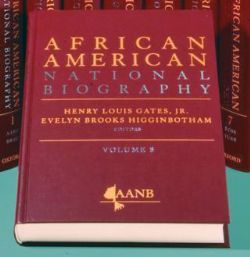 The African American Heritage Preservation Foundation is continuing its contributions to the African American National Biography (AANB) Database edited by Professors Henry Louis Gates, Jr., and Evelyn Brooks Higginbotham. This landmark undertaking resulted in an eight-volume print edition containing over 4,000 individual biographies, indices, and supplementary matter. An expanded edition of the AANB continues online, with more than 1,500 entries added since 2008. The African American Heritage Preservation Foundation provided biographies on Roscoe Conkling Bruce and Dr. Frank Settle Hargrave. More than 750 of these can be found in a Revised Print Edition of the AANB, published by Oxford University Press in 2013.